RE-ELECT OSCAR MARTINEZ FOR LAKE COUNTY SHERIFF
A NEW DIRECTION
More Service. Less Politics.

My Goals As Sheriff
As Lake County Sheriff, the focus would be on implementing programs and executing plans that help build community trust, support our youth, and eliminate gang members and drugs from our city streets.
Rebuild Community Trust
Through comprehensive and innovative community police programs, cyber units, and community training.
Support Our Youth
Through youth training, education, mentorship, and after school / summer programs.
Bring Justice to Our Streets
By targeting gang organizations, seizing drugs off our streets, and training & education for inmates.
You Can Help!
We are always in search of new, talented, and friendly people to join our team! We can't do it alone. We need your voice, your vote, and your donations of time, talent and resources!


Volunteer!
About Your Candidate
Indiana Law Enforcement Academy
Indiana Law Enforcement Academy Instructor
Northwestern University Police Staff and Command School
Robert Morris University Degree in Business/Accounting
East Chicago Central High School
Leadership NW Indiana Class 25
DEA Undercover Training
DEA Clandestine Lab Technician Training
Homeland Security Weapons of Mass Destruction / Narcotic Trafficking School
Semi Tractor Trailer Drug Trafficking
Narcotic Instructor
Gang Intelligence Training
Field Training Officer School
Accident Investigator School
Child / Exploitation / Pornography
Domestic Violence Training
Human Trafficking Training
School Resource Officer Training
Highway Drug Interdiction Instructor
Supervisor Sergeant Civil Division
Supervisor Sergeant Uniform Patrol Division
Deputy Commander School Resource Officer
Deputy Commander Felony Warrant Division
Deputy Commander Lake County Drug Task Force
Deputy Commander Highway Drug Interdiction Unit
Supervisor Sergeant (Lake County Drug Interdiction)
Supervisor Corporal (Lake County Drug Interdiction)
Undercover Task Force Agent (DEA)
Undercover Lake County Task Force Officer
Highway Interdiction Officer
Accident Investigator
Patrol Officer
LCPD Officer of the Year (2015)
Public Information Officer of the Year (2005)
LCPD Meritorious Service Award (2005)
Honest, Loyalty and Integrity Award (2004)
DEA Certificate of Appreciation (2003)
State American Legion Officer of the Year (2003)
American Legion Post #261 Officer of the Year (2003)
FOP Distinguished Service Award (2001)
LCPD Certificate of Commendation (2001)
FOP Meritorious Service Award (2000)
Public Information Officer of the Year (1999)
LCPD Officer of the Year (1997)
Distinguished Service Awards (1997, 1998, 1999, 2000, 2001)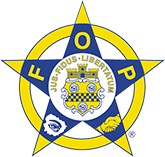 Lake County Sheriff Primary Election
Tuesday, May 08, 2018 07:00 AM
77